Welcome to la trottinette! Yesterday Maarten and I received the key to our new home in Arlon. Next week, we're moving there together with our 2 boys from Antwerp. We're ready for our new adventure to start. Follow our adventures and tips on this blog or on Instagram.
About this blog…
We'll share our personal story about living in Belgian Luxembourg, moving to a new (language) region and our (expat) experiences with it. In addition, we'll explore the region together and share our tips on how to explore this beautiful region in outdoor adventure and lively lux.
Technically, we're no real expats. However, we have moved to another language area and are adapting to this, for instance: our kids will have to go to school in a foreign language. Maarten will also work across the border in the Grand Duchy of Luxembourg. On this page, we'll share our personal experiences with moving, how the children cope with having to go to school in another language, and the challenges we face. We'll be sharing our personal story and perspective on life in (Belgian) Luxemburg.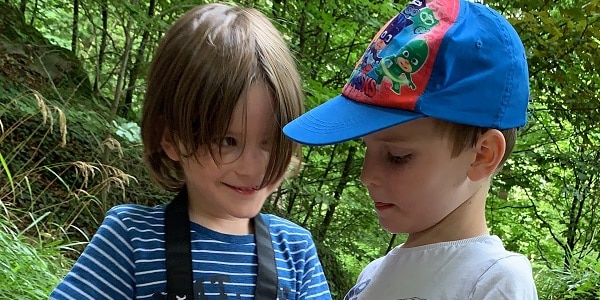 We're moving to the greenest province of Belgium. This region has a lot to offer on outdoor adventure and experiences. Hopefully we'll be able to inspire you to explore the beautiful spots Belgium, but also in the Grand Duchy of Luxembourg, Germany and France have to offer. We'll focus on family-friendly walks and excursions in the spacious region.
Aarlon, Luxemburg, Trier,… are all amazing, historic cities that are within a half an hour drive from us. They all have one thing in common: as a culture lover, you can indulge yourself here. We'll share our tips to get the most out of your day and to enjoy the best food and drinks during your citytrip on the page lively lux.
Leave a message below or share your thoughts on our contact page, Facebook, or Instagram. We look forward to hearing your tips or exchange experiences.
Looking for inspiration? We've collected some great tips from travelers in the region on Pinterest.