Vacation home in Lacuisine
Welcome to Lacuisine! Vacation homes Arel and D'Gaume are comfortable, accommodating vacation homes in the Gaume region. Each vacation home has its own kitchen, living room, private terrace and dining area with an extendable table so that you can sit together. D'Gaume also has a separate office space where you can work quietly. 
Both holiday homes are located in one building in the middle of the village Lacuisine in Florenville. Florenville is part of the beautiful Gaume region or 'the Belgian Provence'. You'll enjoy walking, cycling, kayaking, and even horse riding in the forest and nature. There are some very nice restaurants available within walking distance of our home or in Florenville, Chiny, and Chassepierre.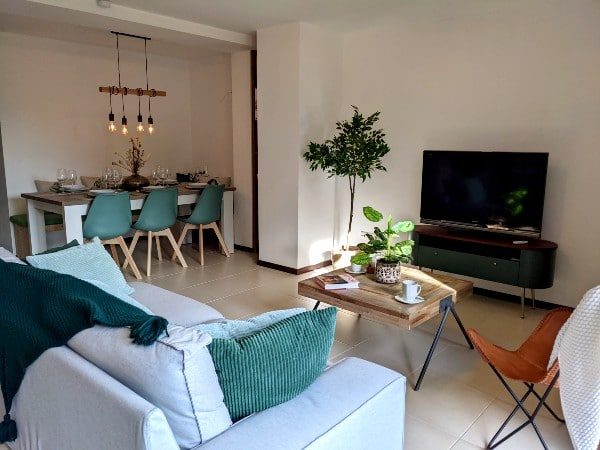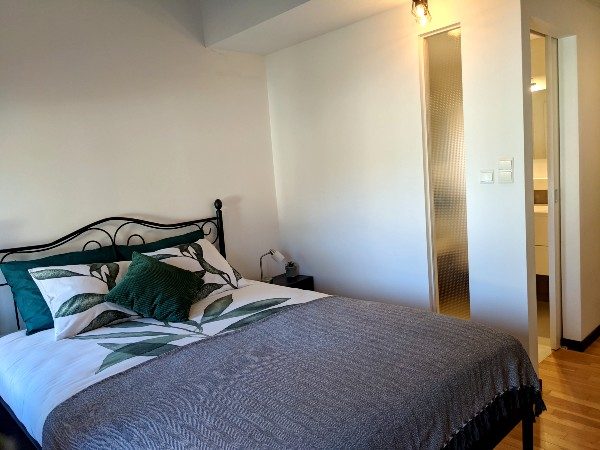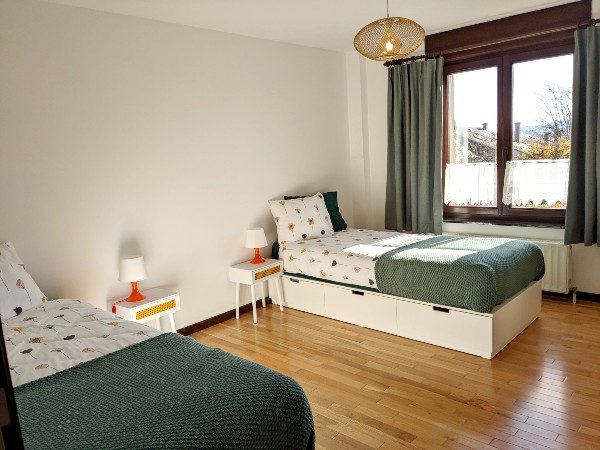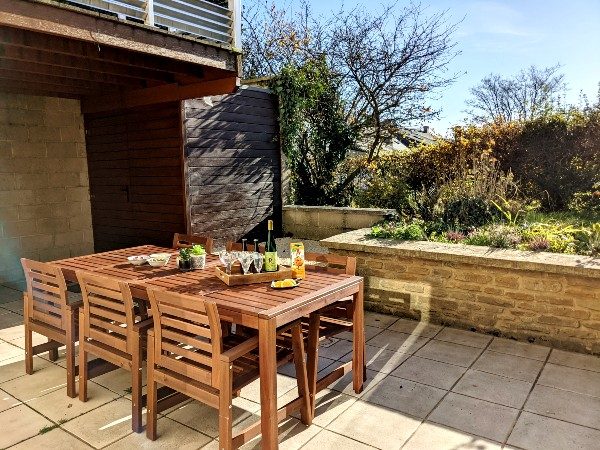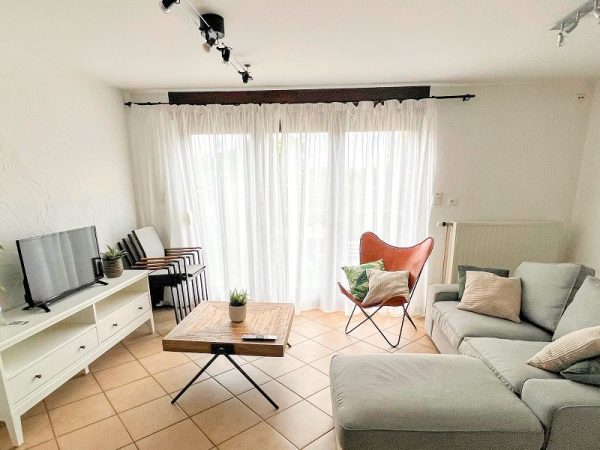 Discover our vaction home
spacious accommodation for 6 people
Vacation home Arel, Luxembourgish for Arlon, is a light and spacious house for 6 guests. This lovely holiday home has a kitchen, dining area, a spacious living room with TV and (online) radio and a sunny terrace. On the first and second floor are 3 bedrooms and 2 bathrooms. 
cosy holiday appartment for 4-5 persons
D'Gaume is a condo for 4-5 guests. The vacation home has its own kitchen with dining area, cosy sitting area, living room and a sunny terrace. There are 2 bedrooms, one bathroom, two toilets and a separate office. Discover this cosy holiday flat. Who knows, we may soon welcome you?
combo: 6 + 4-5 p / private yet together
Together, Arel and D'Gaume combine their strengths: a cosy outdoor area, a private desk, extra seating… Both houses have extendable dining areas so that you can all gather around the table. Want to stay at our space with 11 guests? Check out the combo and thus the entire house.
The vacation home is in the center of the small village of Lacuisine in Florenville. Here we are in the heart of the Gaume region, within walking distance of the river Semois. You can hike, bike, horseback ride or kayak nearby. Or head to one of the many cities, museums and other attractions. Through the app Komoot we share more than 60 walks and bike tours. You can receive your first card for free with an invite (as long as the promotion is running on Komoot).  Send us your a-mail and we'll invite you. We will also refund one district card, for example for Luxembourg City, to our guests at Lacuisine.
Within walking distance (400 meters) of the house is a lawn where you can sit and relax. You are also allowed to swim in the Semois here in very clean and regularly tested water. We collect these and many more tips on our blog. Or you can let the map below inspire you.