Vacation home in Lacuisine
Welcome to Lacuisine. This cosy village is situated in the middle of the Gaume region and owes its name to the river Semois which flows through it. In the heart of the village is our holiday home. Here we are in the middle of the beautiful Gaume or 'Belgian Provence'. You can enjoy hiking, cycling, kayaking and even horse riding. Good food is within walking distance in the village or in the nearby town of Florenville. If you feel like soaking up some culture: you will certainly get your money's worth in Bouillon, Bastogne, Arlon or even Luxembourg! Discover the possibilities for a stay.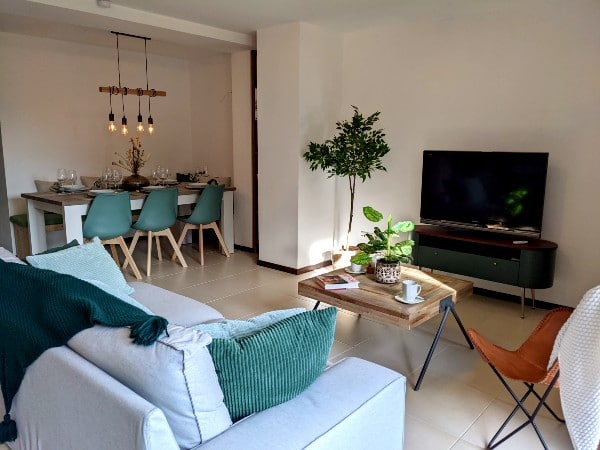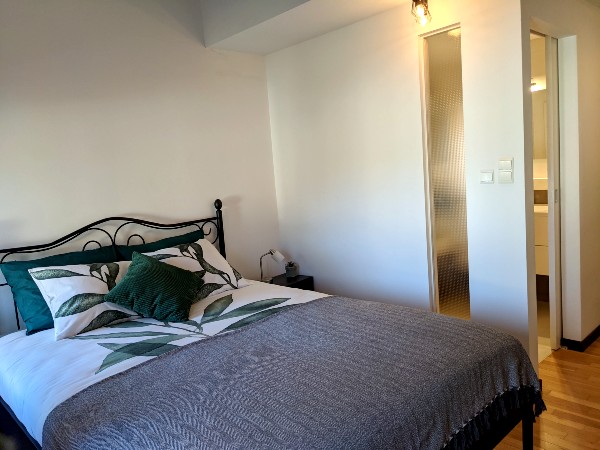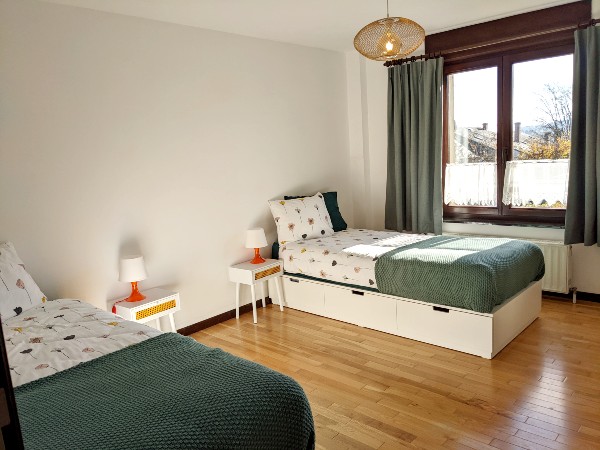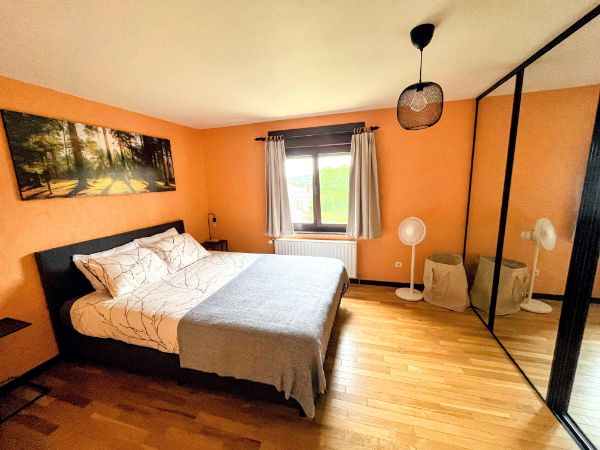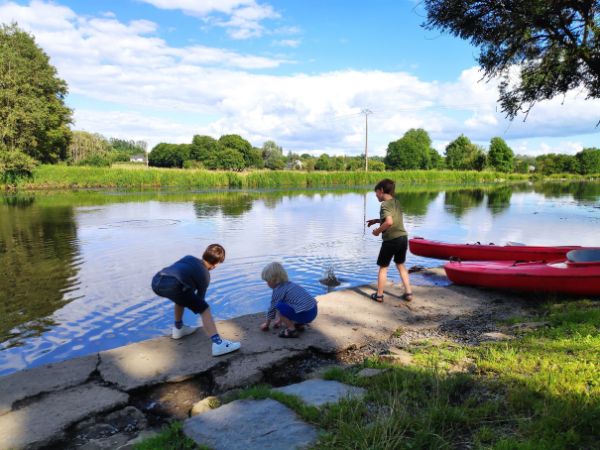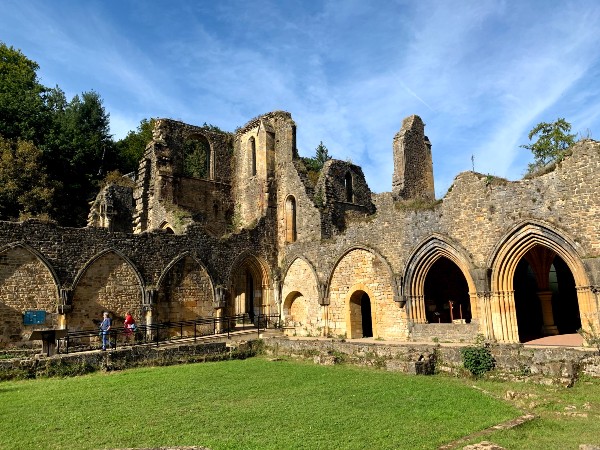 Stay with up to 11 guests in Florenville
Arel is a cosy and spacious accommodation for 6 people. Guests have access to their own kitchen, dining area, a spacious living room with TV and radio, and a sunny terrace. On the two upper floors you will find 3 bedrooms: a room with an extra-long large queen-size bed (160 x 220!), a room with two single beds, and the room on the top floor has a king-size bed. There are also 2 bathrooms with bath and shower.
D'Gaume is a condo for four to five guests. The holiday home has two floors. On the first floor, you have your own spacious kitchen with a dining area, a comfortable living room and a sunny terrace. On the second floor are 2 bedrooms, an office and a bathroom. Here you have the orange room with a queen-size, extra-long bed and the green room with a king-size bed and an extra single bed.
Together for a holiday, but still separate. Arel and D'Gaume then join forces: you then have the entire holiday home for 11 people. You have a cosy outdoor area, your own desk, extra seating… Both houses have extendable tables, so you can all gather around the table. Need a break? Then retreat to the other flat for a while.
Relax, you're on vacation
While on vacation, you should be able to simply enjoy yourself. That's why we try to provide as much as possible so you don't have to. Guests can count on made beds, towels, a kitchen package,… Also, feel free to ask if we can provide anything specific for you. We really try to make things as easy as possible for you.
In this overview, you will find all amenities. There are also several supermarkets, shops and restaurants nearby.
Guests will also have access to the shared garage to store your bike, motorcycle, kayak or other large equipment. Those who come by electric car can charge it at the doorstep.
Discover (Belgian) Luxembourg
Lacuisine is in the heart of the Gaume region, Belgium's Provence. Here you can go hiking, cycling, horse riding or kayaking on the Semois river. You can even go swimming in the river at the 'Plage de Lacuisine' 300 metres from our house. The water is among the purest in Belgium and is regularly tested.
Via the app Komoot, we share walks and cycling trips. Or trek to one of the many cities, museums and other attractions. We collect these and many more tips on our blog and in our free guide for guests 'Adventure in the Gaume'.
You can book your stay through Airbnb or Booking.com. Prices on the platforms include Wi-Fi, bed linen, two towels per person, a kitchen kit and a service fee for the platform.
After your booking, we will send you a guide about the area and the house. A few days before your stay, you k get a personal code to open the front door.
Be sure to let us know if you have specific expectations. Then we'll make sure it's there.