cozy vacation home with terrace close to the Semois
Welcome to Arel! Vacation home Arel, Luxembourg for Arlon, is well equipped for a great and carefree stay with six people. The home has free and unlimited WiFi, a well-equipped kitchen, a cozy dining area with an extendable table, a spacious living room with smart TV and (online) radio, a sunny terrace with garden furniture, lovely beds, and two bathrooms.
This cozy holiday home is located in the village Lacuisine in Florenville. It's located in the middle of the beautiful Gaume region or 'the Belgian Provence'. You'll enjoy walking, cycling, kayaking, and even horse riding in the forest and nature. There are some very nice restaurants available within walking distance in the village or in the nearby town of Florenville.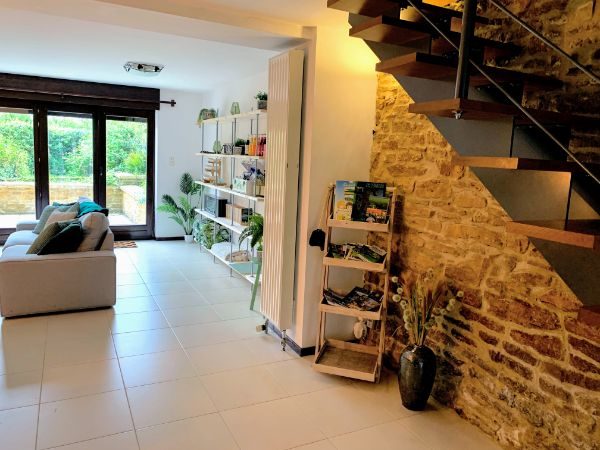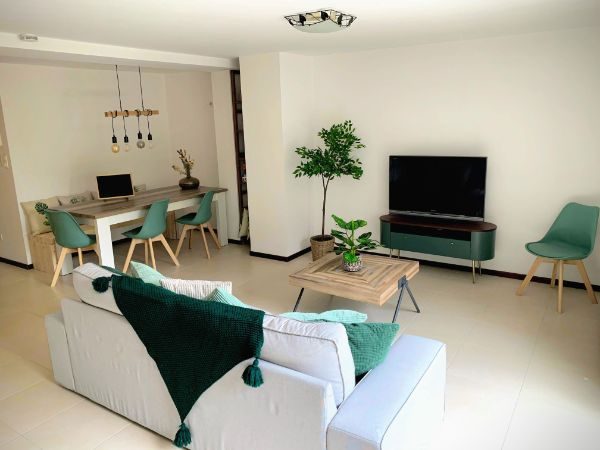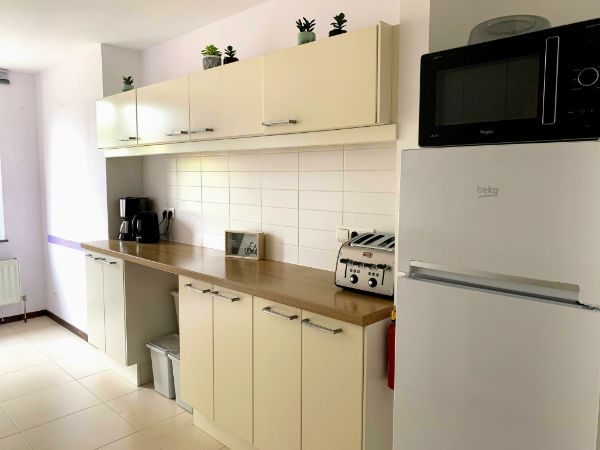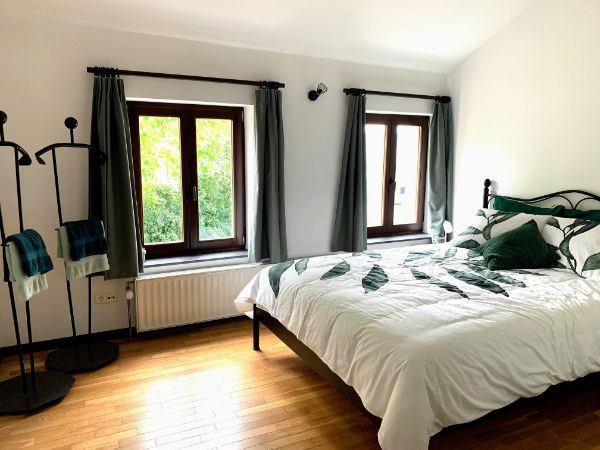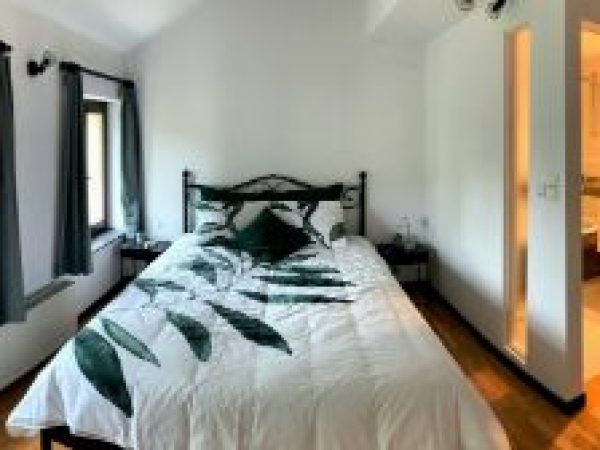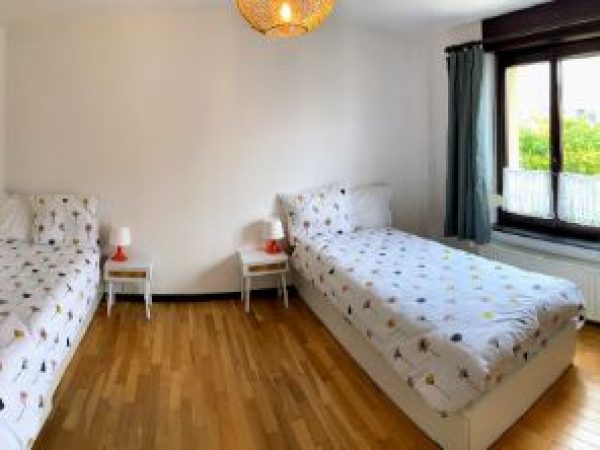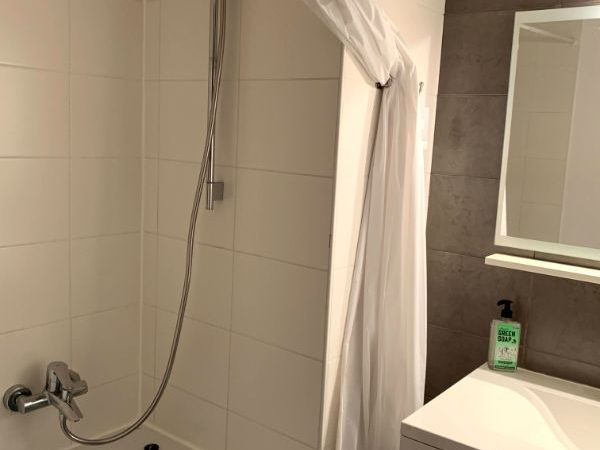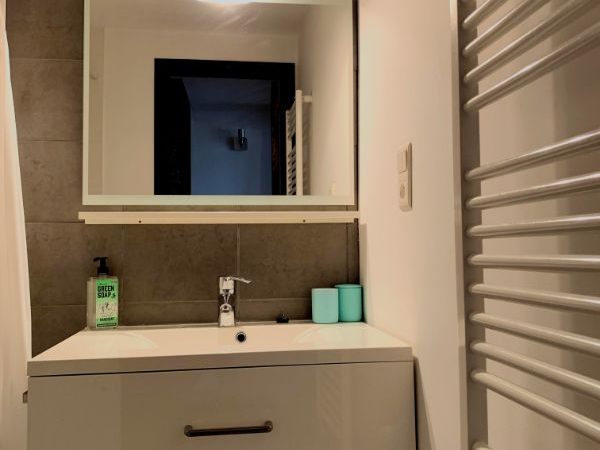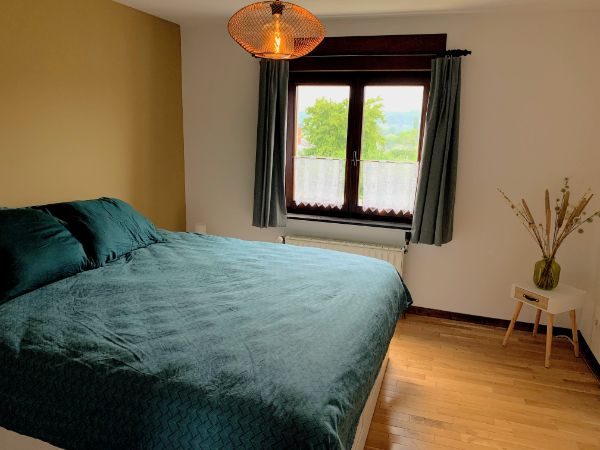 Discover our vacation rental Arel
Spacious holiday home for 6 people
Vacation home Arel, Luxembourgish for Arlon, is a light and spacious house for 6 persons. This lovely holiday home has a well-equipped kitchen, dining area, a spacious living room with TV and (online) radio, and an outdoors sunny patio. On the first and second floor are 3 bedrooms and 2 bathrooms. Discover the house and your options for a peaceful holiday in the Gaume region.
Coming soon: cosy appartment for 4-5 people
D'Gaume has beautiful reminders of the typical Gaumaise architecture. The apartment has its own kitchen with dining area, sitting area, living room and a sunny terrace with a beautiful view. This home sleeps for 4-5 people in 2 bedrooms, has a spacious bathroom with bath and a separate office space. D'Gaume is no finished yet but it's coming soon.
The Gaume region has a lot to offer. You can go for lovely walks, immerse yourself in culture in one of the many cities in the area or go to museums and other great excursions. We have put together many tips to make your stay even more enjoyable in our guide 'Adventure in the Gaume'. You can find all activities on the map below. We also like to explore the area ourselves. We share all our own experiences on our blog.