We did it: our own vacation home
 When we moved, I (Petra) already dreamt of having our own b&b or holiday home. We searched for a long time and also had to decide what to do with our own home. But now it's decided: we have bought a beautiful, renovated farm in the centre of Lacuisine (Florenville) in the middle of the Gaume region. Our vacation home is divided into two houses, each with a separate entrance. The first accommodation, Arel, is now ready for the late summer. The other – D'Gaume – will hopefully be ready soon.
Arel, Luxembourg for Arlon, offers a lot of possibilities for a great and carefree stay with six people. You can count on free and unlimited WiFi, a well-equipped kitchen, a cosy dining area with extendable table, a spacious living room with smart TV and (online) radio, a sunny terrace with garden furniture, lovely beds and two bathrooms.
Lacuisine, an ideal base in the Gaume
Our home is located in the beautiful Gaume – also called the 'Belgian Provence'. The climate is a little warmer than in the rest of Belgium and the surrounding nature is beautiful. This region is perfect and invites you to go hiking, climbing, cycling, kayaking, or to seek out other adventures. Want to explore some culture too? Head for one of the many cities or museums in the area!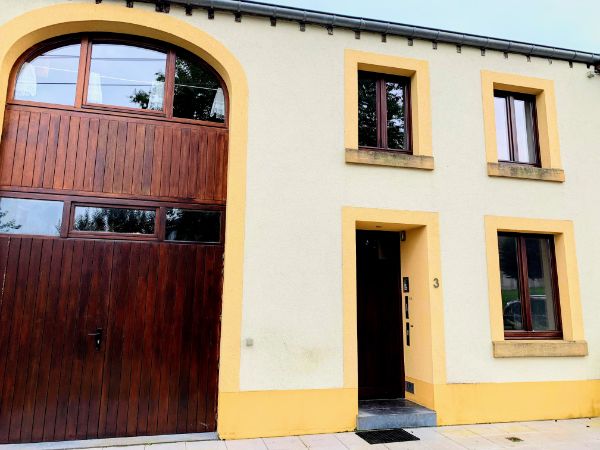 Coming soon: second accommodation D'Gaume
Soon we'll be able to offer a secont home as well: D'Gaume. D'Gaume is named after the beautiful region where our house is situated. Holiday home D'Gaume will be slightly smaller than Arel and will accommodate five to six people. It has its own sunny terrace and three bedrooms. We are still busy furnishing D'Gaume. We expect it to be ready by the end of this year. You will be able to book it from January 2022. More information will follow soon!
Leave a message below or share your thoughts on our contact page, Facebook, or Instagram. We look forward to hearing your tips or exchange experiences.
Looking for inspiration? We've collected some great tips from travelers in the region on Pinterest.
latrottinette.be/en/vacationhome
3, rue du Chêne, 6821 Lacuisine (Florenville)